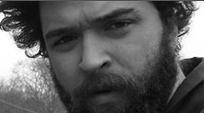 "Artist and writer of Alice is Dead. Vegetarian. Wanted for art skills and hair styling."
- Wonderland Jail roster
Hyptosis provides the artwork for the Alice is Dead series. If the Rabbit types "lookup Hyptosis" in the computer at Wonderland Jail, there will be some comedic information on him. He is also currently working on the flash series Hood, Red Oz and kingdom of Liars, which the Rabbit makes a cameo in.
Other games by Hyptosis
Edit
Children of the Brinn
Guild Dungeons 1 & 2
Ad blocker interference detected!
Wikia is a free-to-use site that makes money from advertising. We have a modified experience for viewers using ad blockers

Wikia is not accessible if you've made further modifications. Remove the custom ad blocker rule(s) and the page will load as expected.